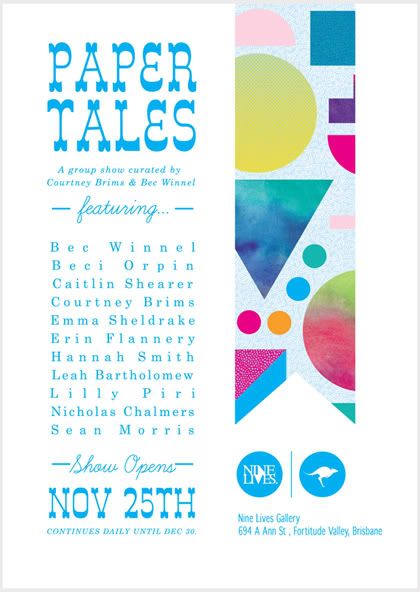 Nine Lives is happy to get that female touch (with two exceptions) back on the space after a male domination of late!
This exhibiton has been curated by
Courtney Brims
and
Bec Winnel
.
'PAPER TALES' - Group Show
Bec Winnel
Beci Orpin
Caitlin Shearer
Courtney Brims
Emma Sheldrake
Erin Flannery
Hannah Smith
Leah Bartholomew
Lilly Piri
Nicholas Chalmers
Sean Morris
Show opens Thursday November 25th from 6pm and continues daily until the 30th.