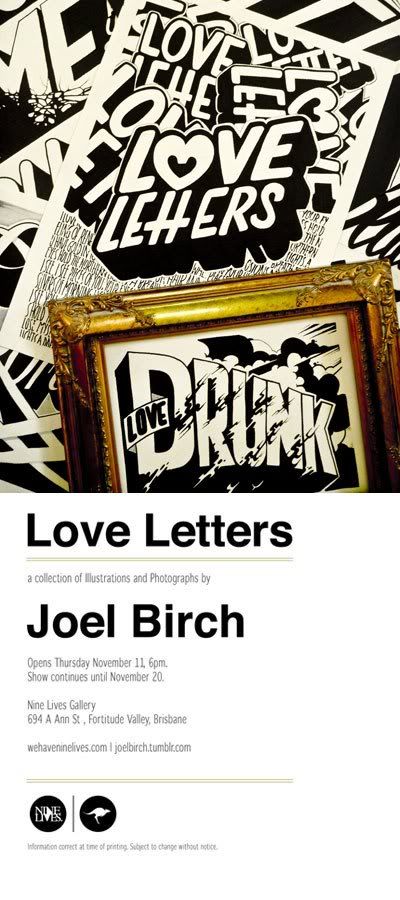 A series of new illustrations and photographs by Joel Birch.
A man of many talents, Joel has been busy touring with his band The Amity Affliction of late. Before they head off to the states again we a happy to have him exhibit.
Opening night Thursday 11th of November from 6pm.
Show remains open until the 20th.

joelbirch.tumblr.com/