Tomorrow night at Nine Lives we are featuring a show by Brisbane based skate photographer
Toby Melonie
. 'Wild Times' will feature a collection of shots that document the Aussie 80's skate movement.
Grainy memories and 80's imperfection from the Wild Times skate zine vault.
Defiantly one not to miss. Bring your cash cause these limited edition photos will not last long.
Show continues till end of June.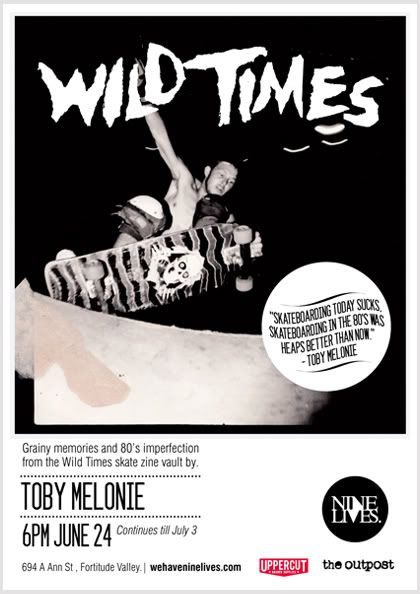 "Skateboarding today sucks,
skateboarding in the 80's was
heaps better than now."
Toby Melonie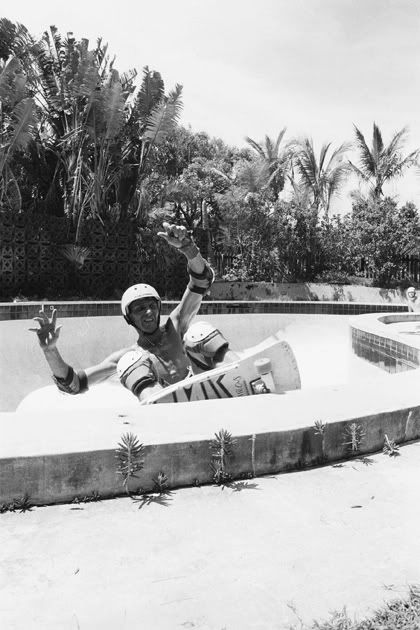 After that, cross the road and check out the annual
"I Used to Skate Once 6"
, at the Zoo. Amazing line up of artists. Check out
more here.