Terry Richardson
has had a blog up and running for some time now. Nudity and celebrity appearances are frequent. This shot is great.
Shaun White
- undoubtedly the world's best snowboarder, amazing skater now two times
Olympic Gold Medalist
...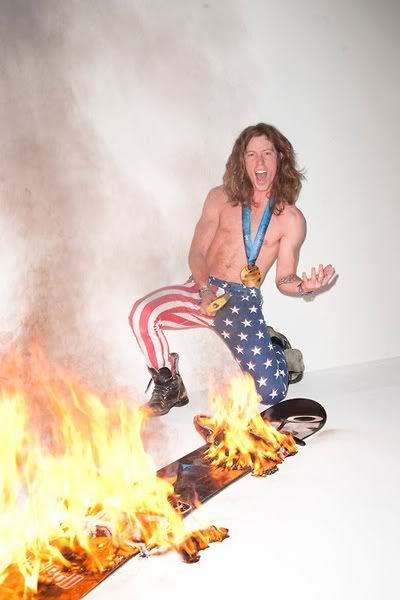 This was just taken by Terry for the cover of Rolling Stone.