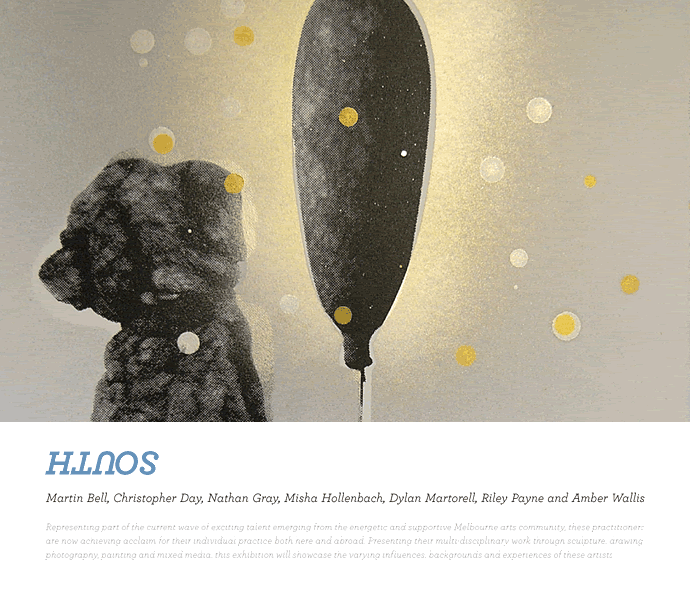 If your in Sydney this month make sure you check out Monster Chrildren's new show, SOUTH.
Featuring Martin Bell, Christopher Day, Nathan Gray, Misha Hollenbach, Dylan Martorell, Riley Payne and Amber Wallis.
Representing the current wave of exciting talent from Melbourne.
Did I hear someone say NORTH....ha
Exhibition continues till the 27TH JUNE.